Fanaa, (2006)
The one movie I really really really wanted to see this summer - no, not Pirates of the Carribbean 2 - has finally come out on DVD. Since I never had the chance to see this in the theater, of course I've snatched up a copy.
And first of all, it's an adventure in DVD packaging! I have never been so amused by a DVD case before. Behold:
It's very nice to look at, isn't it?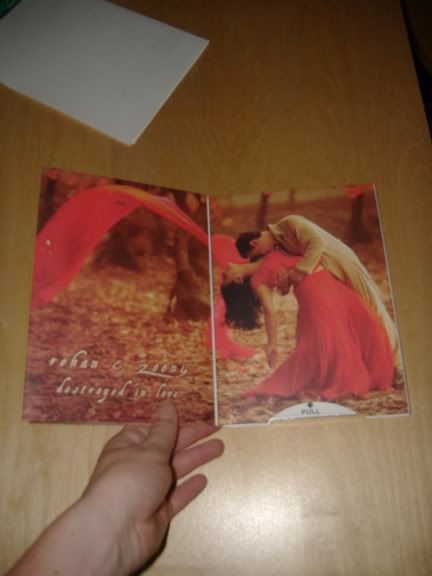 But wait! Where's the DVD?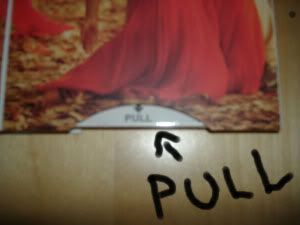 Thankfully it comes with instructions.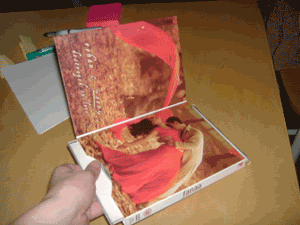 That's Fanaa-stic!
And now, the movie.
Kunal Kohli, director of Mujhse Dosti Karoge! and Hum Tum, makes a sudden departure with Fanaa. Sure, the first half is a light-hearted romance, following the love story of a blind Kashmiri girl, Zooni (Kajol), and a flirtatious, poetry-spewing Delhi tour guide, Rehan (Aamir Khan). They flirt, they sing, they dance, they get caught in the rain - all the prerequisites are there. And then, just a few minutes before intermission, the entire film changes - the tone, the story, even the characters. In a very Bollywood-esque turn of events, Zooni gains her sight and believes that Rehan was killed in a terrorist attack - when, in fact, Rehan was the terrorist behind it.
After intermission - and seven years - Zooni and Rehan's paths meet again. Of course, Zooni doesn't recognize Rehan, and he stays with her family for a few days, observing the life that he could have had with Zooni. Things get intense very quickly, however, as Zooni gradually realizes who Rehan really is.
The film seems to have been both lauded and panned by critics, and it's easy to see why. The first and second halves of the film may have been two completely different movies, tied together with a weak ten minutes in the middle. Zooni's blindness, although portrayed well, seemed only to be a plot device - its only purpose was to ensure that Zooni would not recognize Rehan in the second half of the movie. It could have very well been replaced with amnesia or something (My new motto: "Blindness! The new amnesia!"). It was more necessary for Rehan's character than Zooni's that Zooni was/was no longer blind.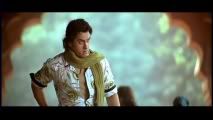 Also, I don't think anyone who could see would fall for someone with such poor fashion sense. Why the scarf, Aamir? Why?
The film's strongest points, I think, come from the powerful acting of its leads. Both Kajol and Aamir give very convincing, intense performances, and while their chemistry isn't quite up to that SRK/Kajol level, it's there all the same. I had read once or twice that when working together on Ishq they hadn't gotten along because of their disparate acting styles, but their bhai-behen chemistry was great. They have a similar spark onscreen in Fanaa.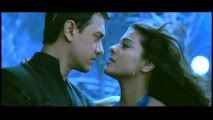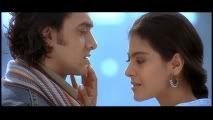 The supporting cast, aside from Rishi Kapoor as Zooni's father, has very little to do. Lara Dutta and Tabu make very

different special appearances.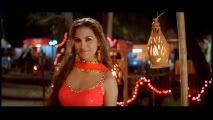 I haven't quite figured out why Lara Dutta was in this film at all. She doesn't even sing a song before she leaves!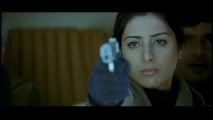 But Tabu is there to kick ass and

take names.
The songs are great, the cinematography is breathtaking, and Poland (standing in for Kashmir) is gorgeous. Still, the movie is Kajol's comeback to films after five or so years since Kabhi Khushi Kabhie Gham, and the director's first concern seems to be showing the audience how

ridiculously beautiful his heroine is. And so now, I leave you with a little something I assembled in that same spirit, because I am celebrating the return of my favorite Bollywood actress to the silver screen!